Gaming
Age of Empires 2, Inkulinati, Darkest Dungeon, more coming soon on Xbox Game Pass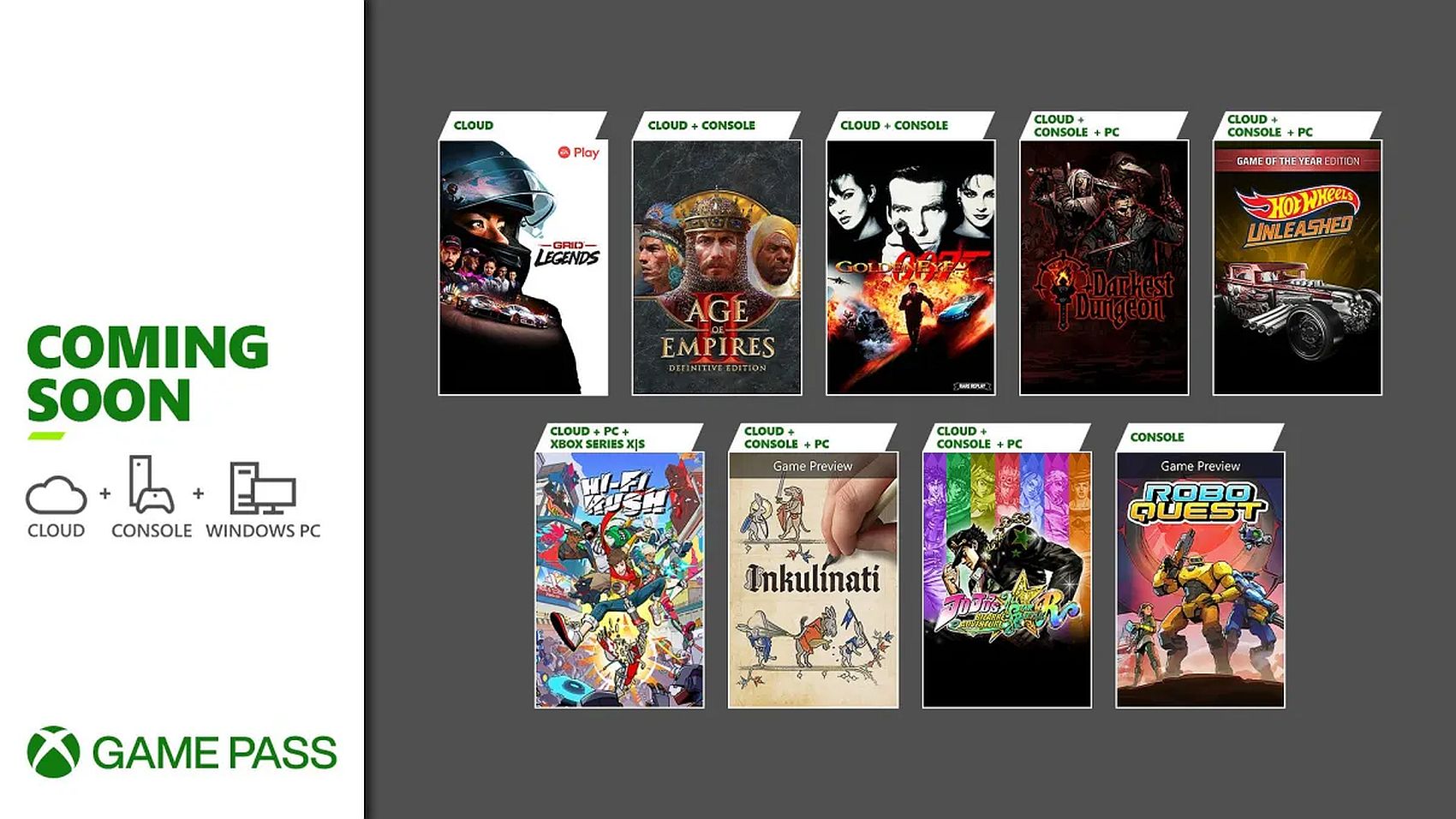 Microsoft has announced that the next batch of games is coming Xbox and PC game passand the latest news from Tango Gameworks, Hi-fi hurrystarts today.
Later this week, as previously reported, Golden Eye 007 arrives for cloud and console.
January 30 will be the title of the game's preview robo quest will arrive for Xbox. Already available with PC Game Pass, you blast your way through hordes of evil bots in procedurally generated environments. Playable in solo or two-player co-op, you can upgrade your build as you progress to defeat powerful bosses.
The rather awesome Age of Empires 2: Definitive Edition coming to the cloud and Xbox on January 31. This is indeed the definitive edition of the game and includes console specific optimizations so that you can play it with a controller. It also includes new tutorials.
Another gameplay preview title, It's a peanut, coming to the cloud, console, and PC service on January 31. This ink-based strategy game is based on medieval manuscripts, with a bit of humor thrown in. The game features duels full of tactical depth that you will face during your journey. You also need to build a bestiary, defeat medieval superstars and collect perks to unleash special powers.
January 31 will also see the release of JoJo's Bizarre Adventure All-Star Battle R for cloud, console, and PC, and starting February 2 Darkest dungeon arrives for the same platforms alongside the EA Play title Grid legends. On February 7, the release of Hot Wheels Unleashed – Game of the Year Edition for cloud, console and PC.
With the new games, we'll see four more leave the service on January 31. The games are Donut Country, Taiko no Tatsujin: The Drum Master, Telling Lies, and Worms WMD. Download them while you still can.