Gaming
Marvel's Avengers ends development and gives away cosmetics
This may come as a surprise to the players who left the game a long time ago and assumed this time had already come, but Crystal Dynamics and publishers Square Enix have announced the imminent end of online support for Marvel's Avengers.
In published a blog post on Friday nighta final one signed by 'Marvel's Avengers Development Team' reads in part:
To our great community,

After two and a half years and the introduction of twelve of Earth's Mightiest Heroes, we will no longer be adding any new content or features to Marvel's Avengers after Update 2.8 on March 31, 2023. All official support for the game will end on September 30, 2023.

Even after official support ends on September 30, 2023, single player and multiplayer gameplay will continue to be available…

…As a token of our appreciation for our community, starting March 31, 2023, we are making all cosmetic content in the game Marketplace, Challenge Card, and Shipment available for free to all players. Every Outfit, Takedown, Emote, and Nameplate from the Marketplace, Challenge Cards, and Shipments will be free for all players starting this date if you own a copy of the game.

Donating Marketplace's entire library of cosmetic content is a way of saying thank you to our community by allowing everyone to experience the breadth and depth of content in Marvel's Avengers.

We know this is disappointing news as everyone in our community has such a connection to these characters and their stories. We are so, so grateful that you went on this adventure with us. Your enthusiasm for Marvel's Avengers – from your epic photos in photo mode, to your threads theorizing who our next heroes might be, to your Twitch streams – has played a huge role in bringing this game to life.

We hope you continue to play and enjoy Marvel's Avengers. We can't thank you enough for your support and for being part of our super team.

– Marvel's Avengers development team
While the opening of the game's Marketplace is presented here as a gesture of goodwill, it is, of course, that same marketplace—shackled as it were to an insane idea that every game should be a Forever Game depending on the grind inherent in a live service experience– that helped kill it. '
While Embracer struck a deal last year to buy the game's developers, separating them from the publisher who made the game Avengers license agreement, it was made clear at the time that all games released before sales would still be supported. Which suggests that this decision is simply due to not enough people wanting to play or buy stuff Marvel's Avengers not anymore.
As the note says, this doesn't mean the game will completely disappear from the internet. You can still play it even in multiplayer; there will be no further updates or even technical support for it after September 30th.
G/O Media may receive a commission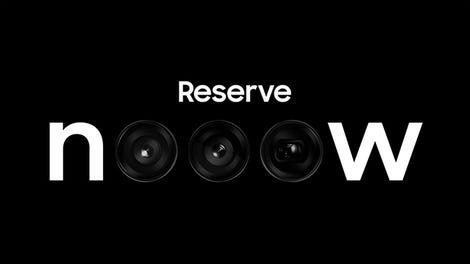 Up to $100 credit
Samsung reserve
Reserve the next generation Samsung device
All you have to do is sign up with your email and boom: credit for your pre-order on a new Samsung device.
If you are a player and want to see the details of what shuts down when and what this means for individual updates, you can see that in a series of charts and FAQs here. One includes the very funny reminder that Spider-Man should remain a PlayStation exclusive, even in death.