World
Baby attacked by alleged 'killer nurse' Lucy Letby has recovered after being transferred to a new hospital
MANCHESTER, England — A baby who was allegedly attacked by Nurse Lucy Letby recovered "by leaps and bounds" after being moved to a new hospital, a jury heard.
Prosecutors accuse Letby of twice attempting to kill the child, known as Baby H, in the neonatal unit at the Countess of Chester Hospital.
The 32-year-old is on trial at The United Kingdom for allegedly murdering seven babies and attempting to murder 10 others between June 2015 and June 2016.
A jury in Manchester Crown Court heard how Baby H, who has not been named for legal reasons, suffered two collapses in the neonatal unit, one on September 26, 2015 and another the next day.
DOCTORS 'CAN'T THINK OF A NATURAL CAUSE' FOR OVERFEEDED BABY'S PROJECTILE VOMITING BY NURSE LUCY LETBY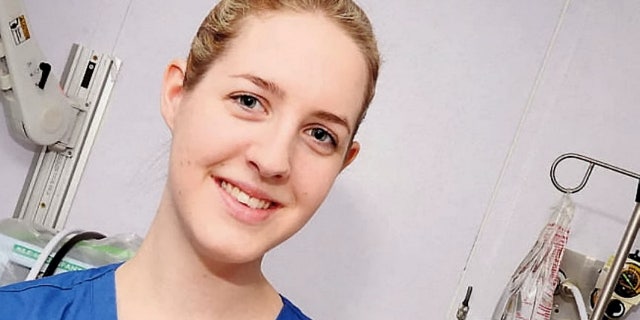 She was first described as doing "fine" after being born six weeks early.
But Baby H's mother recalled being woken up in the early hours by nurses who rushed to her room in the maternity ward and told her to come to the neonatal unit immediately.
She and her husband were shocked after doctors told them their daughter had been put on a ventilator after suffering a collapsed lung.
Giving evidence via a written statement, Baby H's mother said: "They explained that their first priority was that they had to take care of H.
"We accepted that, but said what a shock it was to arrive and find her on a ventilator."
When she arrived at the neonatal unit, the mother could see the staff resuscitating baby H, and was told to "sit with her and hold her hand".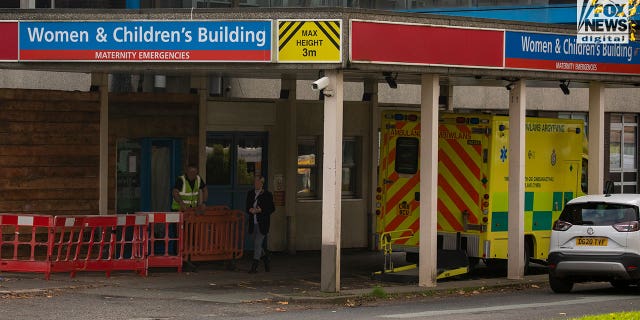 Her husband said his daughter was "a very strange color" and "very mottled".
Staff were able to resuscitate Baby H but were unable to explain why she suffered a sudden heart failure, the jury was told, and a consultant told her parents that he "don't couldn't guarantee" that she would make it through the night.
Baby H's parents stayed by his incubator that day before going to sleep in an adjoining room.
NEWBORN'S MOTHER MURDERED BY 'KILLING NURSE' LUCY LETBY HEARD BABY'S 'HORRENT SCREAM'
Although Baby H stabilized, they received a knock on the door shortly after going to bed. Staff members advised them to return to the neonatal unit.
The mother said they "encountered an almost identical scene" as doctors worked to save their daughter.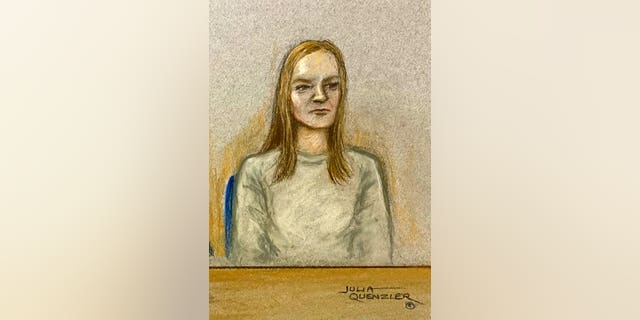 Baby H recovered a second time and was transferred to another hospital, where tests were carried out to establish the cause of both collapses.
From then on, the jury heard that she had improved dramatically.
Baby H was "more responsive and progressed by leaps and bounds," her dad said.
She was well enough to return to Countess of Chester's Hospital two days later and was finally released.
Baby H, now 7, had no long-term health issues or problems, the jury was told.
VIDEO SHOWS THE ROOM IN THE NEONATAL UNIT WHERE LUCY LETBY MURDERED THE BABY
Letby's lawyer, Benjamin Myers, told jurors Child H's unexplained meltdowns were the result of "suboptimal care" at the hospital and had "nothing to do" with the defendant.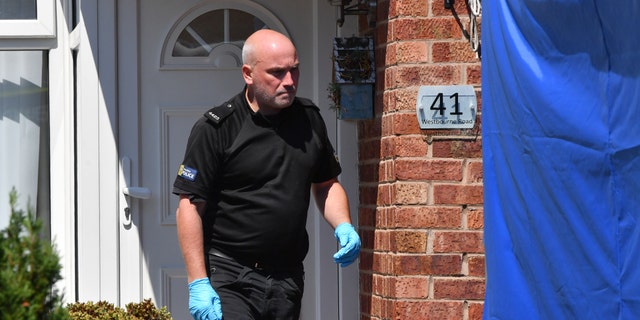 It is alleged that the insertion of a chest tube after Baby H's lung collapsed may have contributed to his cardiac arrest.
Consultant pediatrician Dr Ravi Jayaram, who performed the procedure, dismissed claims he placed the drain in the 'wrong place' causing an 'risk' internally.
But Myers pointed out that Baby H, who needed three shots of adrenaline as doctors battled for 20 minutes to resuscitate her, received three chest tubes, which was "very unusual" for a baby.
CLICK HERE TO GET THE FOX NEWS APP
He added that the drain inserted by Dr. Jayaram was placed in a "sub-optimal" position and should have been inserted in the fifth intercostal space, which is around the armpit area. The trial continues.