Gaming
Game Freak about working with Apple, a potential switch port, the future of Gear Project and more – TouchArcade

Earlier today, the legendary pokemon developer Game Freak has launched an improved version of its 3DS classic Pocket Card Jockey on Apple Arcade in the form of Pocket Card Jockey: Drive On!. Over the past week, I've been playing it on multiple devices for review, including rewatching the early parts of the 3DS game to compare it to this new version. I had the chance to work with Masao Taya (Director Pocket Card Jockey: Drive On!) and Masafumi Saito (General Manager Development Department 1) at Game Freak about today's launch, the partnership with Apple, a possible Nintendo Switch version, the future of Gear Project and more.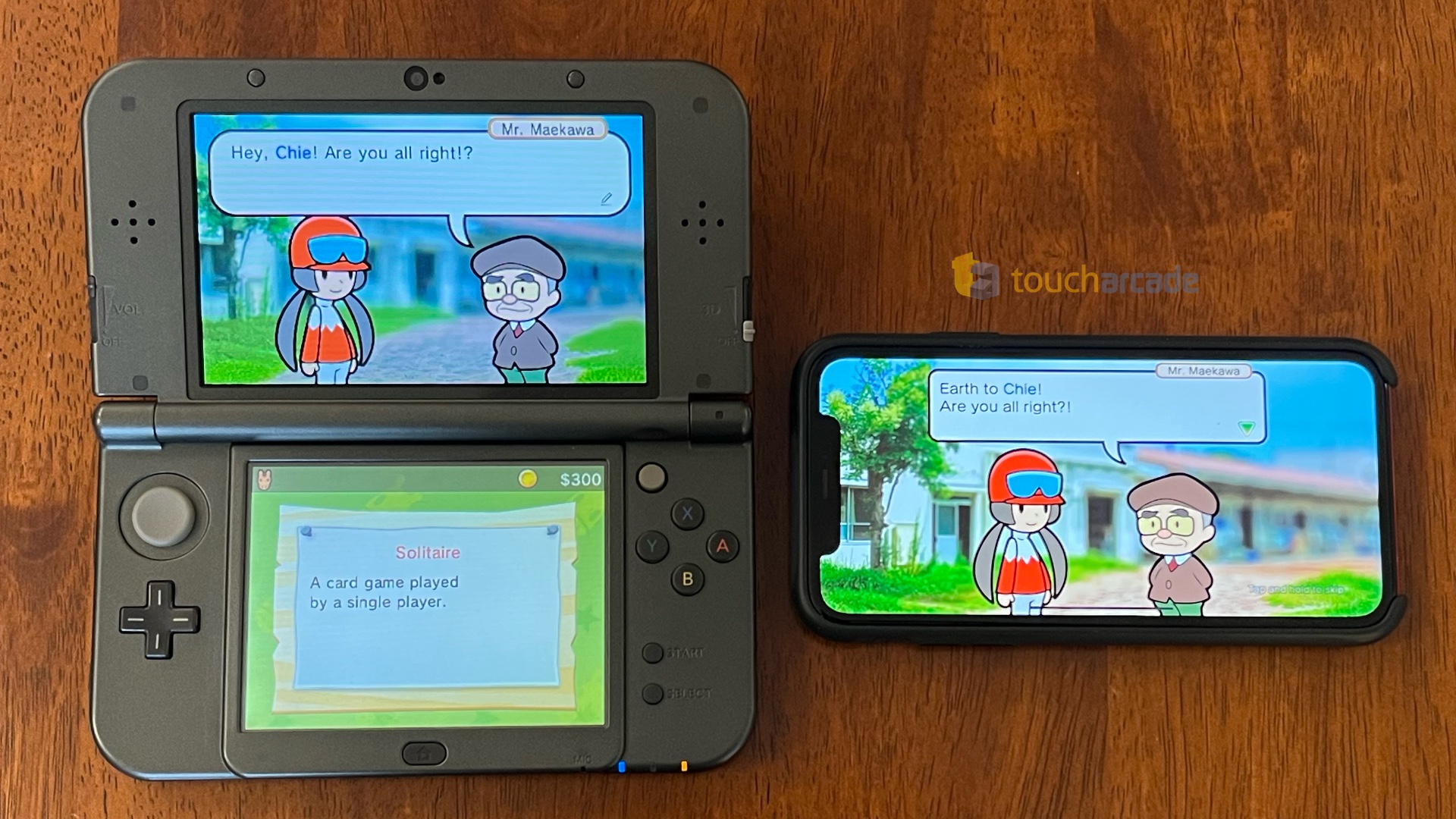 Touch Arcade: Pocket Card Jockey was one of the more interesting 3DS eShop exclusives. It also has quite a cult following outside of Japan. When trademarking Pocket Card Jockey: Ride On! was spotted last month, with many people expecting a sequel to possibly arrive on the Nintendo Switch. What led to the decision to bring it to Apple Arcade through other platforms?
Masao Taya: We released an F2P smartphone app version of Pocket Card Jockey in Japan, but we couldn't adapt the game very well to the F2P style, it wasn't good for business. After that, I kept thinking about how to make Pocket Card Jockey a success as a smartphone app or mobile game, but I had a lot of other (fun) work to do, so I didn't do anything about it. While this was happening, Apple Arcade was catching on in Japan. With Apple Arcade requiring absolutely no in-app purchases beyond the subscription service fee, there was no need to forcibly transform the game into an F2P style, so I decided to see if I could get the real fun of it. playing Pocket Card Jockey could provide with it.
I know there are a lot of people who would love to see a Nintendo Switch version, and porting it is a possibility, but right now our main focus is on apple arcade users enjoy it.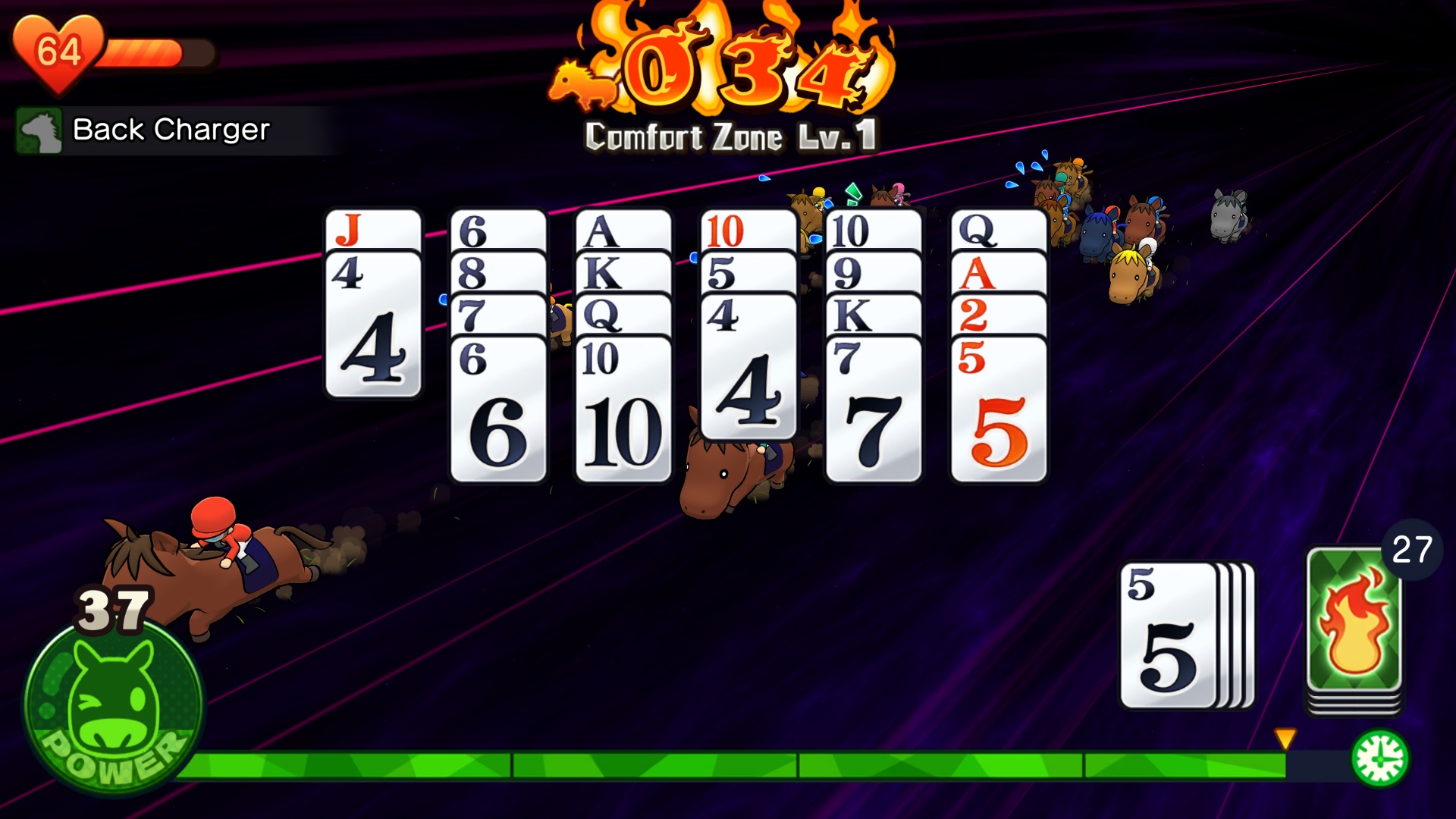 PER: The original Pocket Card Jockey was released on iOS in Japan, but never saw an international release other than the 3DS version published by Nintendo. Were there plans years ago to bring the original iOS release to the West?
MT: No, we had no plans for that. As I mentioned earlier, the version of the smartphone app we released in Japan was F2P, a model that required continued sales to secure running costs, including server maintenance. Since things weren't going so well in Japan, it would have been difficult to decide whether to expand to the US and to Europe.
PER: Pocket Card Jockey was an interesting take on two different mechanics that worked perfectly. Has there been any change to the core mechanics for the Apple Arcade version, allowing a dual screen game to be released to single screen devices?
MT: The gameplay in this remake is essentially the same, but one point that differs from the previous version is the stamina control during races. In this release, stamina recovery cards are mixed into the solitaire depending on the horse's positioning. The more stamina recovery cards there are in one position, the less energy there is to gain. Thus, the trade-off between stamina and energy is more apparent than in the original.
You can play the game and win without knowing this, but I think users will have a better feel for broader strategies, such as deciding to focus on stamina recovery in one race, or going all out in another to energize the game. endurance risk. Of course, if you make the right choice, your chances of winning will increase. I hope that users who are already familiar with the game will take this into consideration while playing.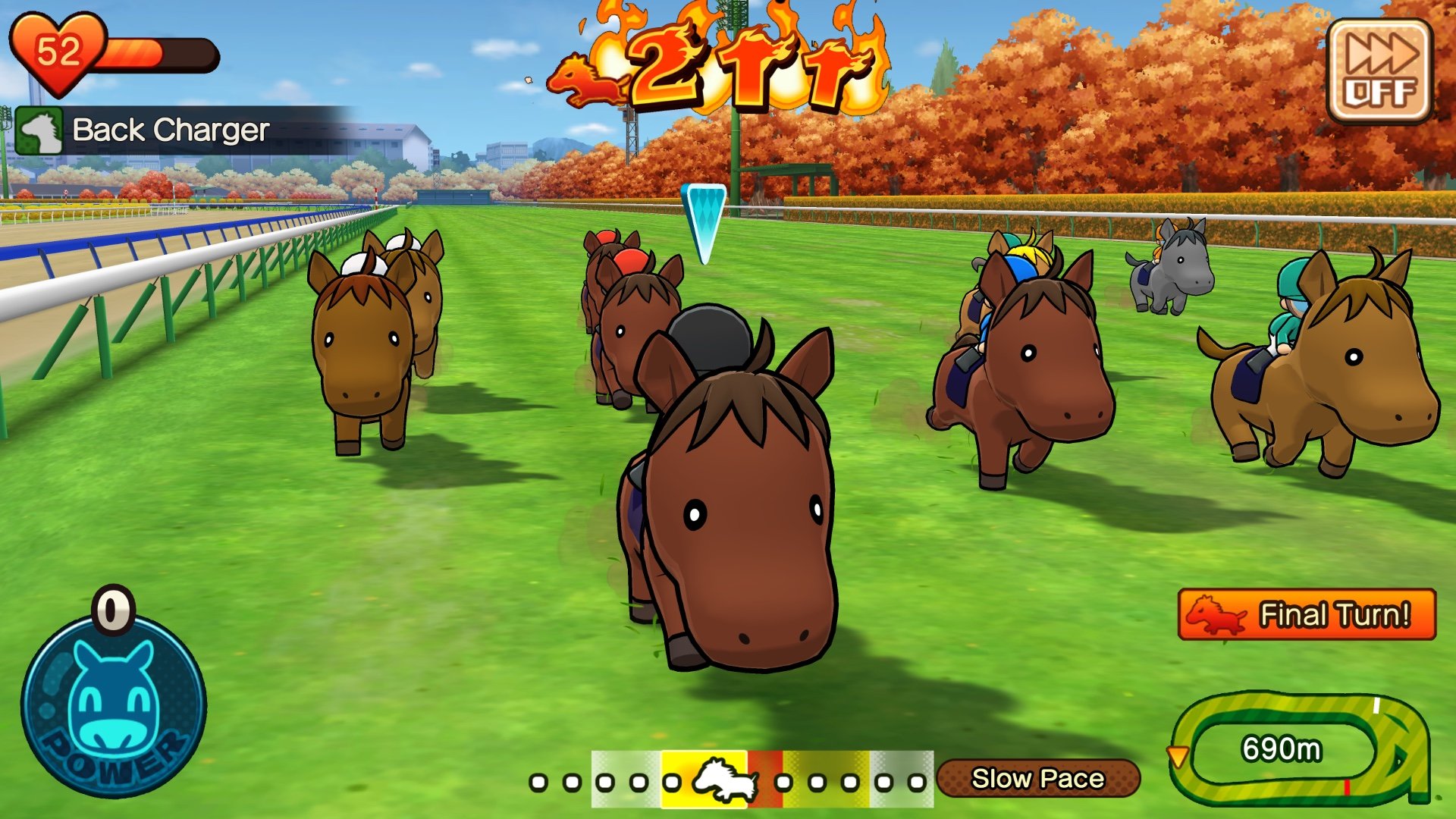 PER: Was there anything you couldn't do for Pocket Card Jockey on 3DS that you could now do with more powerful hardware on Apple Arcade devices that excludes the 3D races?
MT: The main point where we really took full advantage of the power of Apple products is the 3D screen. We've tuned it to work well even on slightly older devices, but also to improve the display a little more using the power of Apple devices with the new chips.
PER: The pinnacle of Pocket Card Jockey: Drive On! for existing fans of the game are the 3D racing segments. What else can longtime fans expect in Pocket Card Jockey: Ride On!?
MT: A hallmark of all Apple Arcade titles is the ability to smoothly share saved data between different devices. So you can play games at home on your iPad, Mac or on a big screen with Apple TV, and then easily keep playing it outside the home with your iPhone.
The use of 3D for the racing scenes goes beyond improving the rendering. The relative positions of the horses and the special cards that were shown with simple symbols in the previous version (on the bottom screen of the Nintendo 3DS) can now be displayed in the 3D space of the racing scenes. So while watching the fascination of the race, you can simultaneously keep an eye on the cards to experience both hope and desperation in collecting or missing the cards. That's one point I quite like about this version.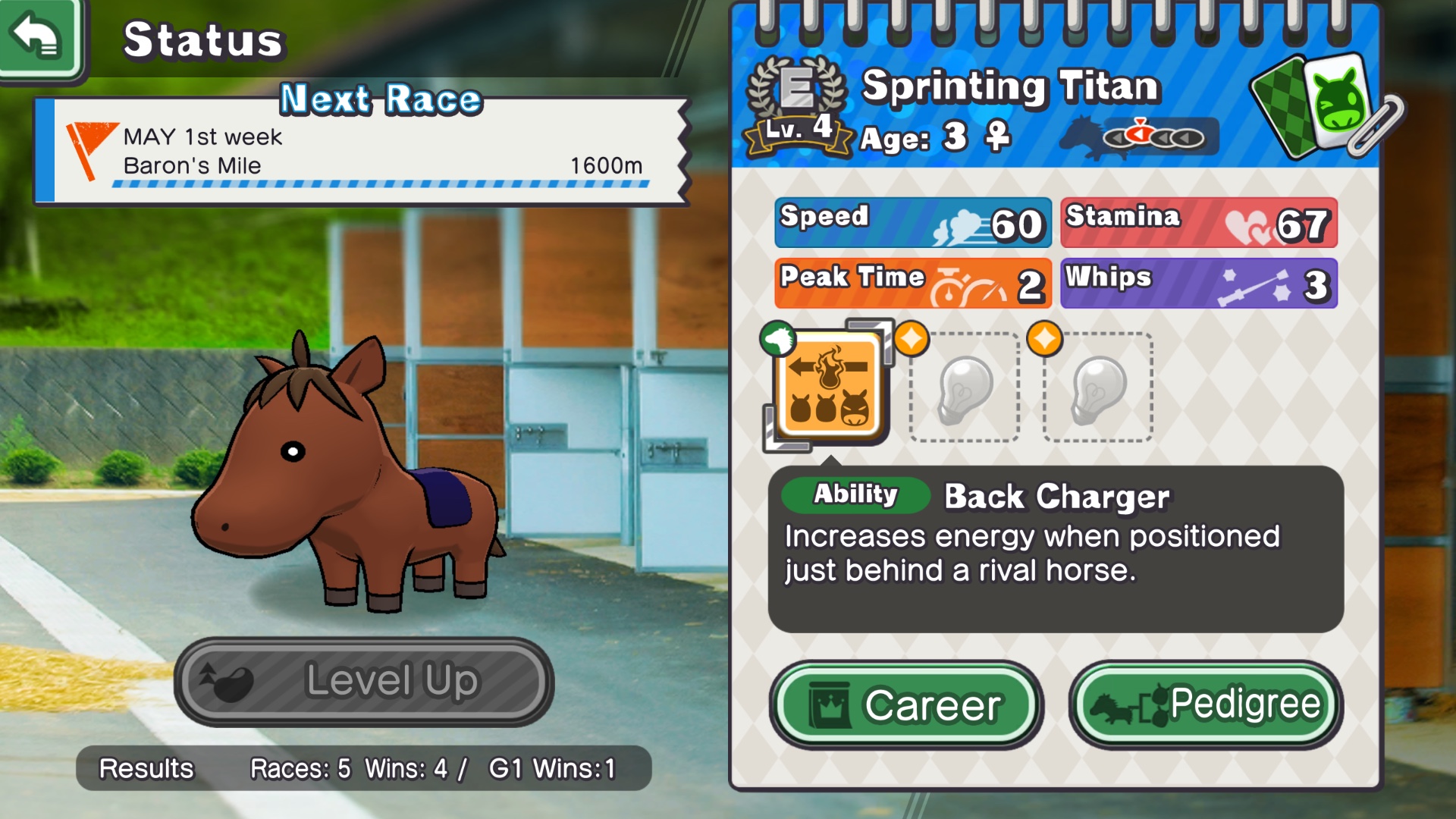 PER: Are there plans to add controller support to iOS and iPadOS?
MT: Nothing has been decided on that at the moment.
PER: How is Apple's team working on Pocket Card Jockey: Ride On? Were they involved from the start in bringing this to Apple Arcade?
MT: Apple regularly gave us advice during development. They gave us feedback on some English expressions that are hard for us to notice, which was quite a big help. In terms of gameplay, they were constantly saying how fascinating it is, which created a really good atmosphere for us as we continued development.
PER: I really enjoyed Game Freak's Little Town Hero on Nintendo Switch for its combat, design, and music. Any chance this could come to mobile in the future?
MT: Thank you! Unfortunately, we don't have any plans to do that at the moment, but as the director of Little Town Hero, I'm glad to hear you like it.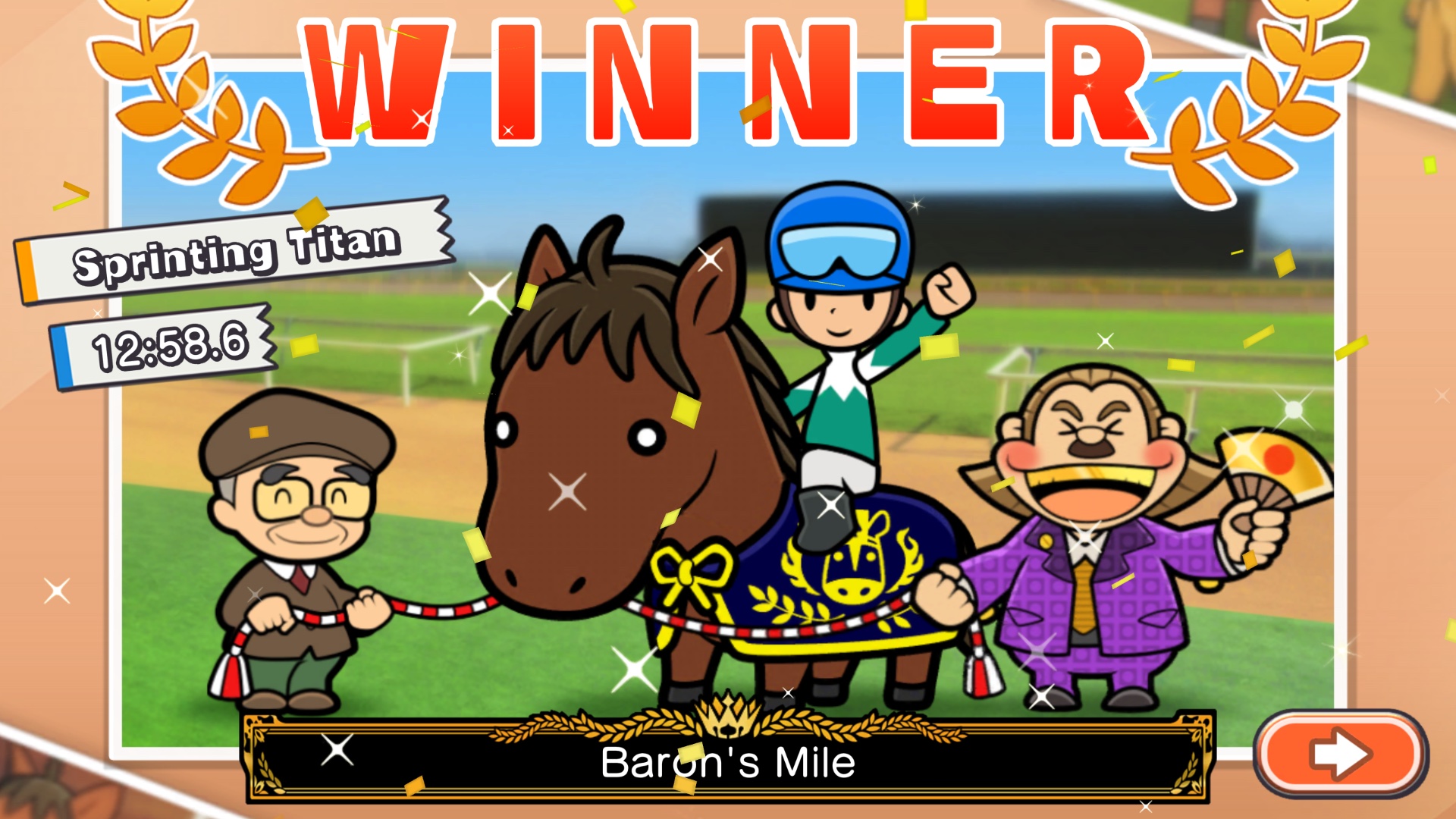 PER: Game Freak has a lot to do with recent Pokémon games, including Pokémon Legends: Arceus, my favorite game in the series. I wanted to know how the Gear Project at Game Freak has changed over the years and if we can expect more of these more creative smaller titles?
Masafumi Saito: The development scale of Pokémon Legends: Arceus and other Pokémon series games has grown, so having enough staff for Gear Projects has become an issue for Game Freak, but we're not about to stop making new games .
In recent years we have adopted a style of working on development in collaboration with other companies. We aim to be able to work on larger titles as well as smaller titles than we've had before. We will continue to release more games with the Gear Project for you all to look forward to!
PER: Can we expect more Gear Project titles for Apple Arcade on iOS in the future?
MRS: This is our first game release on Apple Arcade, so we want to hear feedback from users who play it and see what they think. Of course, if it looks good, chances are we can supply other titles to Apple Arcade. I certainly hope so!
Thanks to Masafumi Saito (General Manager Development Department 1) and Masao Taya (Director, Pocket Card Jockey: Ride On!) for their time here leading up to the launch of Pocket Card Jockey: Ride On! and also to Jennifer Tam of Apple for facilitating this interview.