Gaming
Returnal is getting a release date on PC and here are the specs you'll need to run it
Housemarque's third-person roguelike shooter, Returnhas been given a release date for PC.
If you've been waiting for the day it releases for PC, you won't have to wait much longer as it arrives on February 15th.
Along with the release date, Sony has provided a chart detailing what your PC will need to run the game. You can view the specs below with minimum, medium, recommended, epic, and ray tracing requirements.
The game supports ray-traced shadows and RT reflections, which contrast the dark environment and neon bullets. Returnal also supports Ultrawide at 21:9 and Super Ultrawide 32:9. For superior sound, it features Dolby Atmos support, two 3D audio solutions, or 5.1 and 7.1 surround sound, and custom ray-traced audio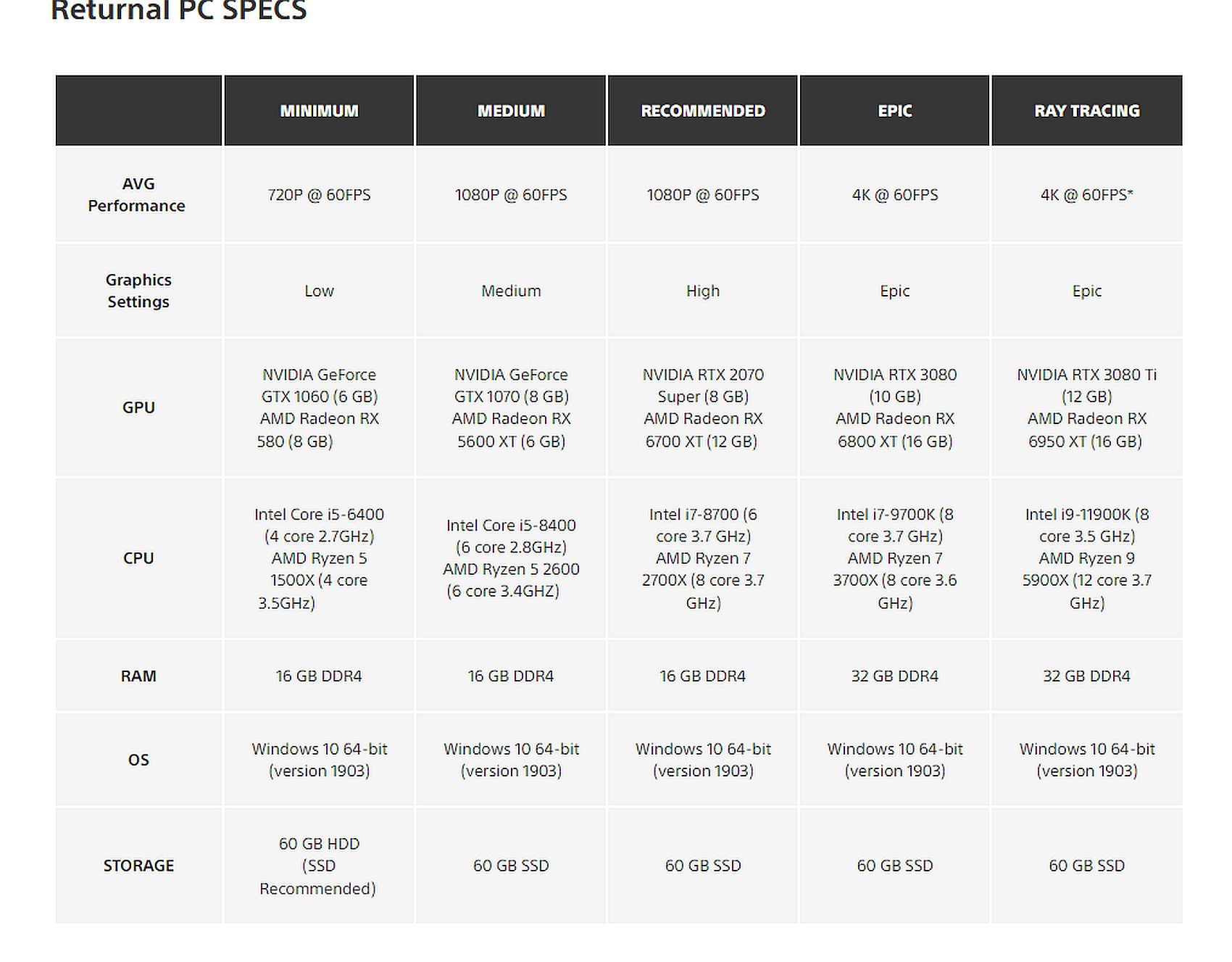 You can also play the game with KBM or the DualSense controller.
It sounds like it will be worth the wait.
If you're not familiar with Returnal, it stars Selene, stranded on a dark and mysterious planet called Atropos. She gets caught in a cycle of horror and death while trapped in a time loop.
After each death, she is resurrected and follows a pattern of traversing different environments and fighting entities in an ever-changing world. Not only the world is changing, but also the things she has at her disposal. Each loop offers new combinations and forces you to approach the battle with a different strategy each time.