Gaming
I finally threw Genshin Impact's Ripoff weapon banner
There are two sides to gacha Genshin effect. One is the normally annoying and wallet-draining character Gacha. His more sinister brother is the weapons gacha, that is wide considered by the community be one enormous scamespecially for players who are not made of gold bricks (thankfully they're not needed at all either – the more common weapons are perfectly usable). Given its notorious reputation, I have not spent a penny on the weapon gacha for over two years. However, that has all just changed. A few hours ago I deposited $150 worth of currency into the coat of arms for Genshin's newest playable character Alhaitham, the humble writer who, it turns out, is definitely more than just a dude.
This is why fans have a hate-hate relationship with the premium weapons gacha. Genshin is primarily a character collecting game, but you don't get a discount for using weapons instead. Each RNG attempt to score a premium weapon costs as much as you would spend for a roll to a fully voiced and animated character. And once you factor in how the gacha works, it's actually statistically more expensive to get the exact weapon you want.
When you roll for Genshin characters, the game keeps track of how much you spent. Once you cross a certain threshold, the game increases your chance of getting the recommended five-star character until it reaches 100 percent. It takes a maximum of 180 gacha rolls to get the character you're aiming for. However, hitting the same weapon condition costs a whopping 270 throws. If you don't get that many character throws in a season, your count will roll over to the next one. Not so for guns. Owning multiple premium weapons is often a sign of wealth and/or stupidity.
Most seasoned players know that the weapon banner is a rough deal. The competitive players spend money on them anyway because they really give better stats compared to the weapons available in the regular gacha. The catch is that these weapons are not simple damage boosters. They provide stats useful for specific characters. So if your character doesn't scale its damage based on health points, then you probably won't be able to use Staff of Homa (which increases HP) to its full potential. Other players want a weapon that matches their favorite character's design and color scheme, and this is the motif I relate to the most. It absolutely broke my heart when I had to give a red and black sword to the ice princess Ayaka, dressed in regalia of black, purple and light blue. It helped her take so much damage, but I'm not sure that justified how badly her sword clashed with her outfit.
G/O Media may receive a commission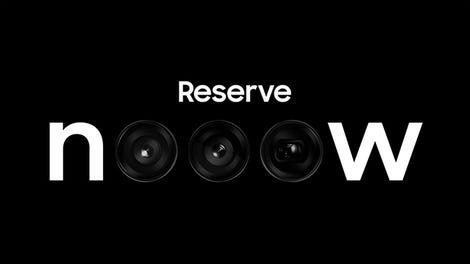 Up to $100 credit
Samsung reserve
Reserve the next generation Samsung device
All you have to do is sign up with your email and boom: credit for your pre-order on a new Samsung device.
But what, you may ask, compelled me to finally jump into the gun gacha? Well, full disclosure: I'm extremely soft on characters who kick their weapons during their attack animation. When I saw Alhaitham thrillingly use the "Light of Foliar Incision" sword as a projectile in his demo video, I had to make a tough decision. Do I give him the less-optimized Skyward Blade I already got lucky with during one of my character draws, or should I use the money I had saved for the next character (Hu Tao) to score his signature weapon?
I'm the type of player who never spends premium currency for dupes (which boost a character's skills) or weapons. As someone who writes about it Genshin for a living it's in my interest to play a large number of characters to better understand the meta. This was doable in the first year Genshin. But as the developers added additional regions to the game, it became more and more difficult to actually do so to build all my new characters with the time-bound resources I could get each week.
But is the weapon gacha really worse than the character's? That's what I thought when I first started my account. Now I would max out a character's level, throw some underpowered artifacts at them, and only raise a few skill levels. And then I would never use them because I knew I wasn't getting the "optimal" experience yet. In any given week, I probably only rotate 8-12 different characters out of the 54 I've collected. Again, this is like someone playing the game for work. Most people don't care much about the characters outside of their favorites. So if someone wanted to spend three months worth of free premium currency on a specific character, was it really a waste? Is it worse to gamble for guns than for characters I'll never get a good use out of?
Perhaps the actual value of the weapon banner depends on how many characters you already have on your account. When you first start playing the game, you'll want a balanced roster of different elemental characters. You don't need premium weapons as urgently because the weapons you get from the character Gacha (as well as from limited-time events) are perfectly usable, so you need more diverse characters than weapons. But there comes a time when more characters don't equate to more varied gameplay. For example, I hate using characters with a health management gimmick. Those characters will just never see that much use on my account. I like long range sniping, but many players don't. Meanwhile, a friend of mine is a freak who enjoys fighting off mechanics – more power to him, even if he's wrong.
Character Demo – "Alhaitham: Think Before You Act" | Genshin effect
Gacha games are the most fun when you play them based on the characters you like the most. They are not just about the fight, but about loving an anime man or woman and sharing that love with millions of other fans around the world. Some people think it's a waste of money to spend hundreds of dollars to see their favorite pop star. I used to be one of those people. Then I looked closely at the map in the latest update and realized I wanted to explore it with Alhaitham at its best. And his best-in-slot is a sword that increases his critical damage and lowers the Elemental Mastery stat.
Having spent three months on gems on the sword of Alhaitham, I've finally reconciled that there's no shame in spending time and/or money on something you love. It is embarrassing for HoYoverse to give us raw deals like resetting our guaranteed count.
Excuse me, Hu Tao. Maybe next year I'll roll my primos for you.