Gaming
Ubisoft employees asked to strike over CEO comments, Pay
Ubisoft hasn't had the best of years. A string of flops and disappointments means the company isn't in the best shape heading into 2023, so in an effort to get everyone fired, CEO Yves Guillemot sent an email to staff last week say to them, "The ball is in your court". It didn't go down well.
In fact, it was about as bad as one of these emails can get, doing everything from blaming employees for poor results to pleading for extra work. As a result, the Solidaires Informatique union, which has members in Ubisoft's Paris offices, has called for a strike next week.
The union calls the strike not only to protest against Guillemot's dismissive remarks, but also to advocate for better wages and working conditions at the company, in particular a 10% wage increase to take into account the inflationary crisis and the introduction of a four-day work week.
Here's their full statement:
CALL FOR STRIKE UBISOFT PARIS

FRIDAY JANUARY 27 AFTERNOON

According to Guillemot:

THE BALL IS IN OUR COURT

(but the money stays in his pocket)

In his final statement, Mr. Guillemot predicts a worrying future for Ubisoft.

If the request for employees to "be particularly careful and strategic with your spending" is ironic given the company's editorial strategy over the past few years, it's not funny. When Mr. Guillemot talks about "turnover" and "organizational adjustments", it means: staff reductions, discreet studio closures, salary cuts, disguised layoffs, etc.

On several occasions, Mr. Guillemot tries (again) to shift the blame onto the employees; he expects us to be mobilized, to "give everything", to be "as efficient and lean as possible". These words mean something: overtime, management pressure, burnout, etc.

Mr. Guillemot asks a lot of his employees, but without any compensation. • Have salaries kept pace with the high inflation of recent years?

• What about the introduction of the 4-day working week?

• What has been arranged for the teams that come out of productions exhausted (such as those from Just Dance or Mario)?

We demand:

– an immediate increase of 10% on all salaries, regardless of annual increases, to compensate for inflation. With the hundreds of millions of euros that have been raised at Tencent, there is money in the employers' coffers.

– the improvement of working conditions, in particular the introduction of the 4-day working week.

– transparency on the evolution of the workforce, both locally and globally.

– a strong commitment to disguised layoffs and a condemnation of inappropriate management policies that encourage workers to resign.

And since Mr. Guillemot and his clique only understand the balance of power, Solidaires Informatique is calling on Ubisoft Paris employees to strike at noon on Friday, January 27 from 2 p.m. to 6 p.m.
G/O Media may receive a commission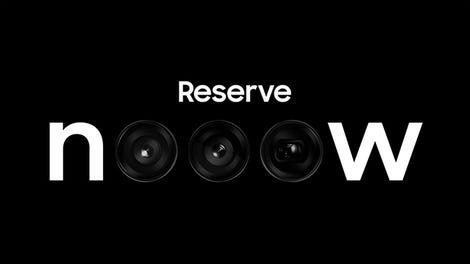 Up to $100 credit
Samsung reserve
Reserve the next generation Samsung device
All you have to do is sign up with your email and boom: credit for your pre-order on a new Samsung device.
Next fiscal year, which runs through March 2024, Ubisoft said it plans to in addition Skull and bones, avatarand Assassin's Creed Mirage. Guillemot calls it "the biggest pipeline in Ubisoft's history" in his email to staff, saying he's excited to share more at this year's E3 conference in June.