Gaming
The Sims 4 unveils two new kits for your Sims' bathrooms and bedrooms
Today EA and Maxis revealed two new kits for The Sims 4: The Sims 4 Simtimates Collection Setand The Sims 4 Bathroom Junk Kit. Both kits are now available on all platforms January 19, and will brighten up your Sims' more intimate moments; whether that be Woohooing or just taking a shower.
Did you know that The Sims 4 is now also free to play?
The Simtimates Collection Kit doesn't come as too much of a surprise given that assets for the kit were accidentally leaked into the EA app just a few days ago. The Bathroom Clutter Kit, on the other hand, comes as a pleasant surprise to Simmers.
The Sims teamed up with MeUndies to create the Simtimates collection, a kit of 'fun and flirty contemporary loungewear'. In a press release, EA and Maxis explain that "it is important to both MeUndies and The Sims that people, and Sims, feel confident and powerful in their bodies, and by extension their clothes. Our items look great in all shapes and sizes."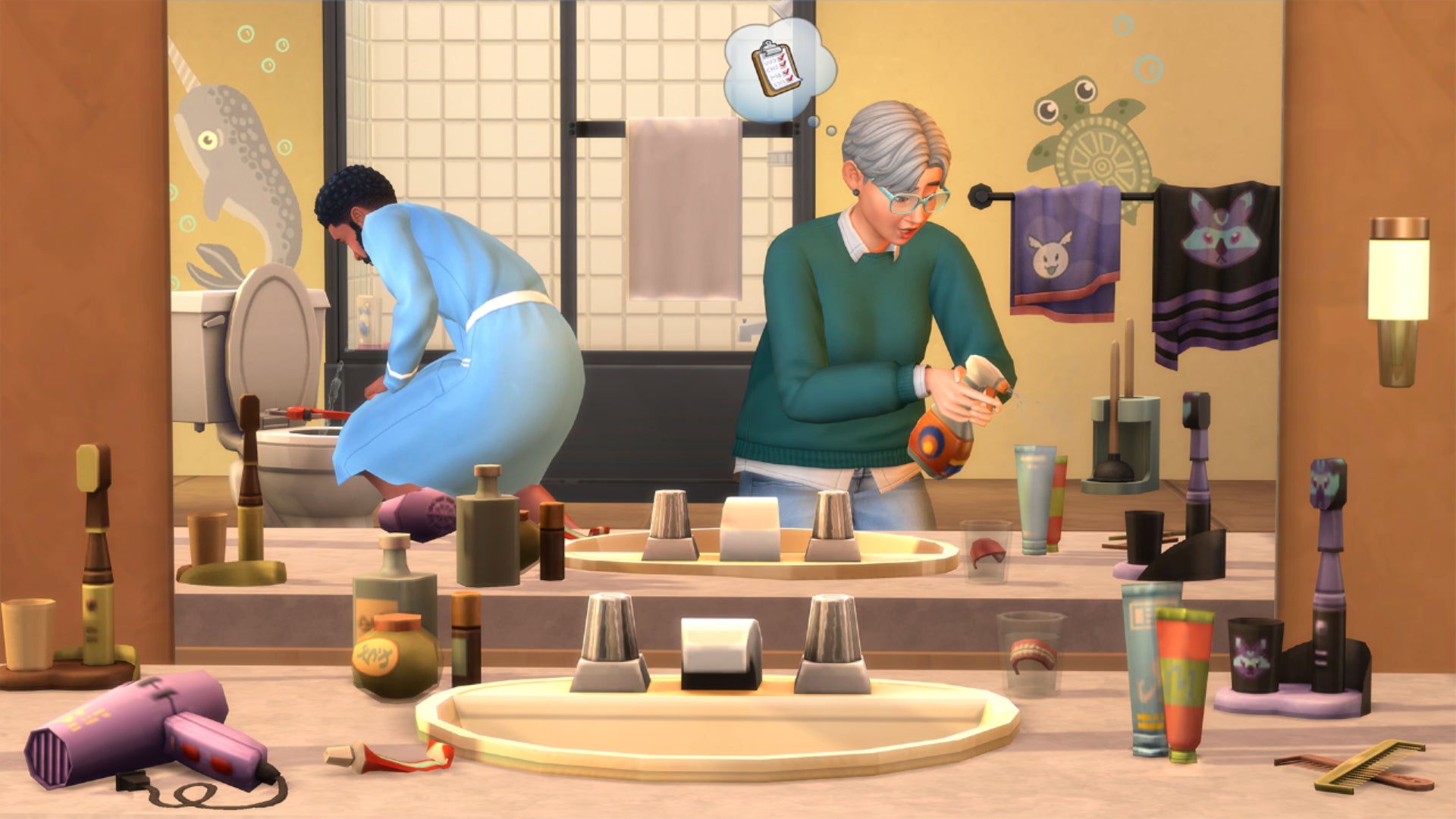 The Bathroom Clutter Set allows Sims to embrace the chaotic clutter of everyday life in the bathroom. Sims can leave their makeup on the bathroom counter if you choose that way of living for them, or you can give them drawers instead to keep things neat and tidy. In addition, there is much more decoration to add more personality to your Sims' bathrooms.
Both the Simtimates Collection Kit and the Bathroom Clutter Kit will be available on January 19. Are you going to try either one?
While you're at it, don't forget about all the The Sims 4 cheats you have at your disposal.