Business
FAA investigates runway incursion that led to near miss between airliners in New York
The Federal Aviation Administration (FAA) and the National Transportation Safety Board (NTSB) are investigating the near-collision between two airliners Friday at John F. Kennedy International Airport in New York.
An FAA spokesperson told FOX Business that the potential collision was averted when a Boeing 737 operated by Delta Air Lines "came to a safe stop" as it began to take off "after controllers airlines noticed another aircraft crossing the runway in front of the departing airliner." The statement added: "Based on preliminary analysis, Delta Air Lines Flight 1943 stopped its takeoff roll at approximately 1,000 feet before reaching the point where American Airlines Flight 106, a Boeing 777, had since crossed. an adjacent traffic lane."
The FAA stressed that its investigation is ongoing and the information is preliminary and subject to change. The agency did not respond to questions about whether the incident had been classified into the FAA's four categories for runway incursions, which indicate the seriousness of an incident.
BIDEN'S CHOICE TO LEAD FAA UNDER FIRE WITH ADMINISTRATION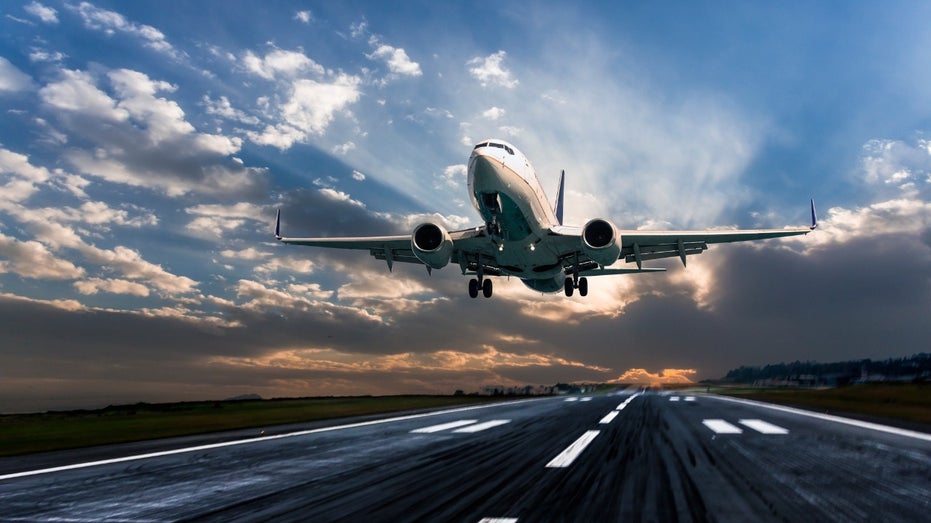 Based on details provided by the agency, the January 13 incident in New York City is likely to fall into one of the most serious categories used by the FAA to assess runway incursions.
What are runway incursions?
Runway incursions are incidents at airports that occur when aircraft, vehicles or people are improperly present in the designated protected area for aircraft landing and take-off. They are distinct from surface incidents, which involve an unauthorized movement or event in a designated area that could affect flight safety.
The FAA's four categories of runway incursions represent varying degrees of danger but do not constitute an actual accident:
Category A — the most serious type of incursion — is a serious incident in which a collision was near-missed.
Category B incidents occur when separation is decreasing and there is significant potential for a collision that may result in an urgent corrective or avoidance response to avoid a collision.
Category C incidents are characterized by having sufficient time and/or distance to avoid a collision.
Category D incidents involve the improper presence of an aircraft, person or vehicle in a designated protected area for landing and take-off that does not have immediate safety consequences.
FAA FAILURE CAUSED BY PERSONNEL WHO 'DID NOT FOLLOW PROCEDURES'
To help air traffic controllers prevent Category A and B runway incursions, the FAA has developed the Airport Surface Detection System – Model X (ASDE-X), which is a surveillance radar that tracks the surface movement of aircraft and vehicles within airport facilities which alerts controllers to possible incursions or other incidents.
As of October 31, 2022, the ASDE-X radar had been deployed at 35 major airports nationwide, including at New York's John F. Kennedy International Airport, where Friday's incident took place.
Runway incursions can be caused by operational incidents due to the action of an air traffic controller that results in less than minimum separation between aircraft; pilot deviations such as crossing a runway without clearance; and pedestrians or vehicles entering airport movement areas without permission from air traffic control.
SENATORS DEMAND ANSWERS FROM SOUTHWEST AIRLINES CEO AFTER HOLIDAY COLLAPSE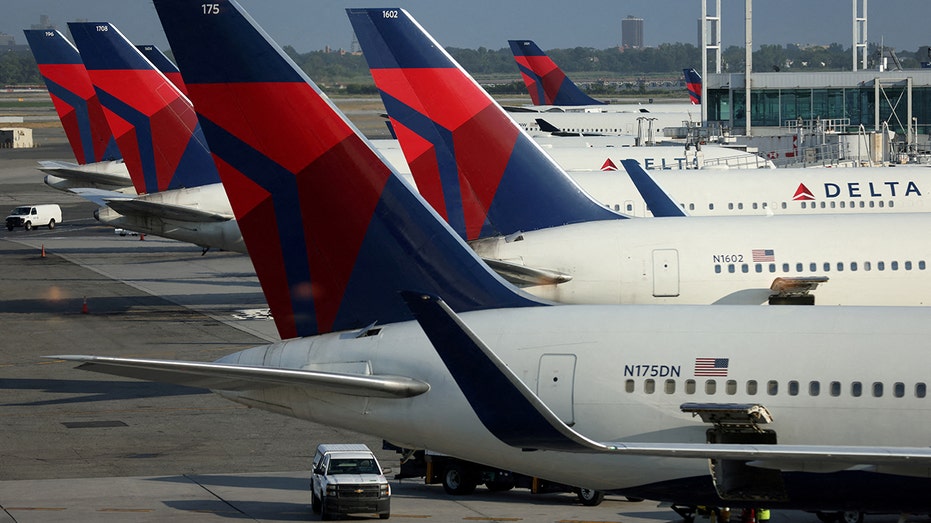 The number of runway incursions at U.S. airports fell from 1,574 in fiscal year 2021 to 1,732 in fiscal year 2022, according to FAA data. The most common cause of incursions is pilot deflection, which was responsible for 1,084 incursions in fiscal year 2022, followed by vehicle and pedestrian deflections which were responsible for 313 forays. Through Jan. 11, the FAA reported 27 runway incursions this month.
Collisions between airliners can have catastrophic consequences, and such a scenario resulted in the deadliest crash in aviation history in 1977 on the Spanish island of Tenerife. Overcrowding at the airport resulting from the closure of another airport in the Canary Islands combined with poor visibility due to dense fog and caused a disaster when poor communication between air traffic controllers and pilots resulted in the taxiing of a Boeing 747 on a runway that was being used by another to take off. The tragic collision and fire claimed 583 lives and all 61 survivors were injured.
GET FOX BUSINESS ON THE ROAD BY CLICKING HERE
Airlines respond to runway incident
The two airlines involved in the aborted takeoff and near miss in New York City told FOX Business they are prioritizing the safety of their passengers and crew and are assisting federal agencies with their investigation.
"The safety of our customers and crew is always Delta's number one priority. Delta will work with and assist aviation authorities with a full review of Flight 1943 on January 13 regarding a takeoff procedure successful interruption at New York-JFK," said a spokesperson for Delta Airlines says FOX Business. "We apologize to our customers for the inconvenience and delay to their trips."
A spokesperson for American airlines told FOX Business, "The safety of our customers and team members is our top priority. We are conducting a full internal review and are cooperating with the National Transportation Safety Board in their investigation."