Gaming
Latest The Sims 4 leak shows off new paid kit full of underwear
As first noted by Sims community, it wouldn't be another Sims season without a leak, and they're absolutely right. Initially noticed by Reddit user u/nekokitty200before they were later picked up by Sims Community, leaks of an underwear-focused kit for The Sims 4 surfaced.
Did you know The Sims 4 is now free to play?
EA recently revealed that the EA app had exited beta and would soon replace Origin. However, in a recent app rebrand, someone behind the scenes accidentally leaked new images of the latest kit coming to The Sims 4.
u/nekokitty200 noted that the images on the EA App storefront had been replaced, and those for The Sims 4's Modern Menswear Kit were misplaced with images of a new, unseen intimates kit.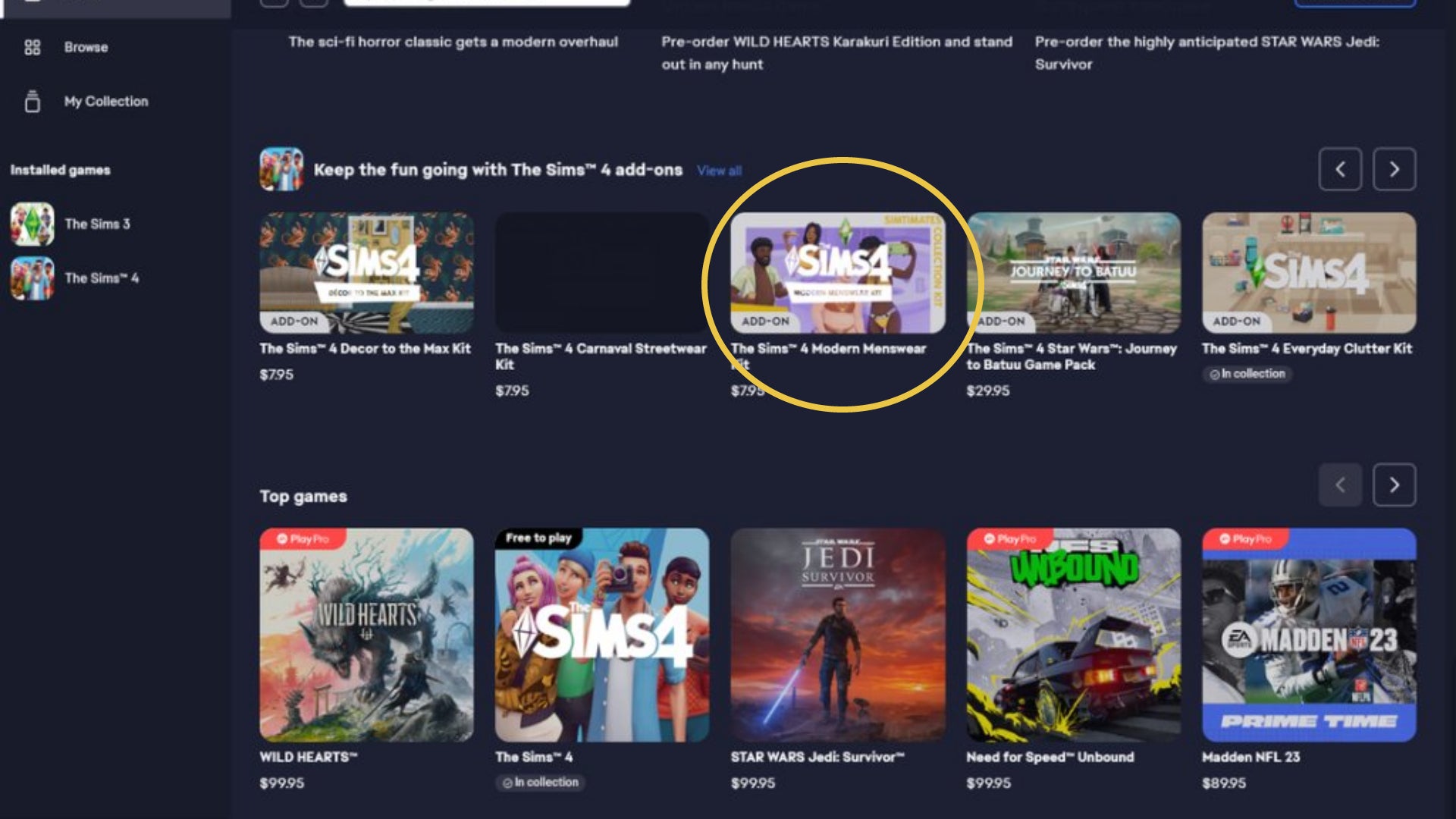 This particular leak was also later shown on Twitter by the prolific Simmer, @LuddySimmer, who grabbed and shared screenshots of the misplaced assets that closely described the name of the kit; The Simtimates Collection.
OOPS EA APP LEAKED ONE OF NEW KITS COVER, SIMTIMATES COLLECTION KIT!! pic.twitter.com/h46lS0PKN9

– Luddle's in the family tree. 🌳 #stayanddraw (@LuddySimmer) January 11, 2023

Please enable targeting cookies to see this content.


As with all leaks, take this with a grain of salt. Although, given the leaked images come from EA itself, and coincide with it the newly unveiled roadmap for The Sims 4, chances are you'll soon be able to adorn your sims in lingerie galore.
The recent The Sims 4 roadmap revealed that two new unique kits would be coming in the future, along with a major update for Babies! Plus, there will be another expansion pack to look forward to.
Simmers can find out more during a community live stream on January 31, and who knows, we might also get some answers about The Simtimates Collection.