Gaming
Elden Ring YouTuber pits 50 of Caelid's starving dogs against all bosses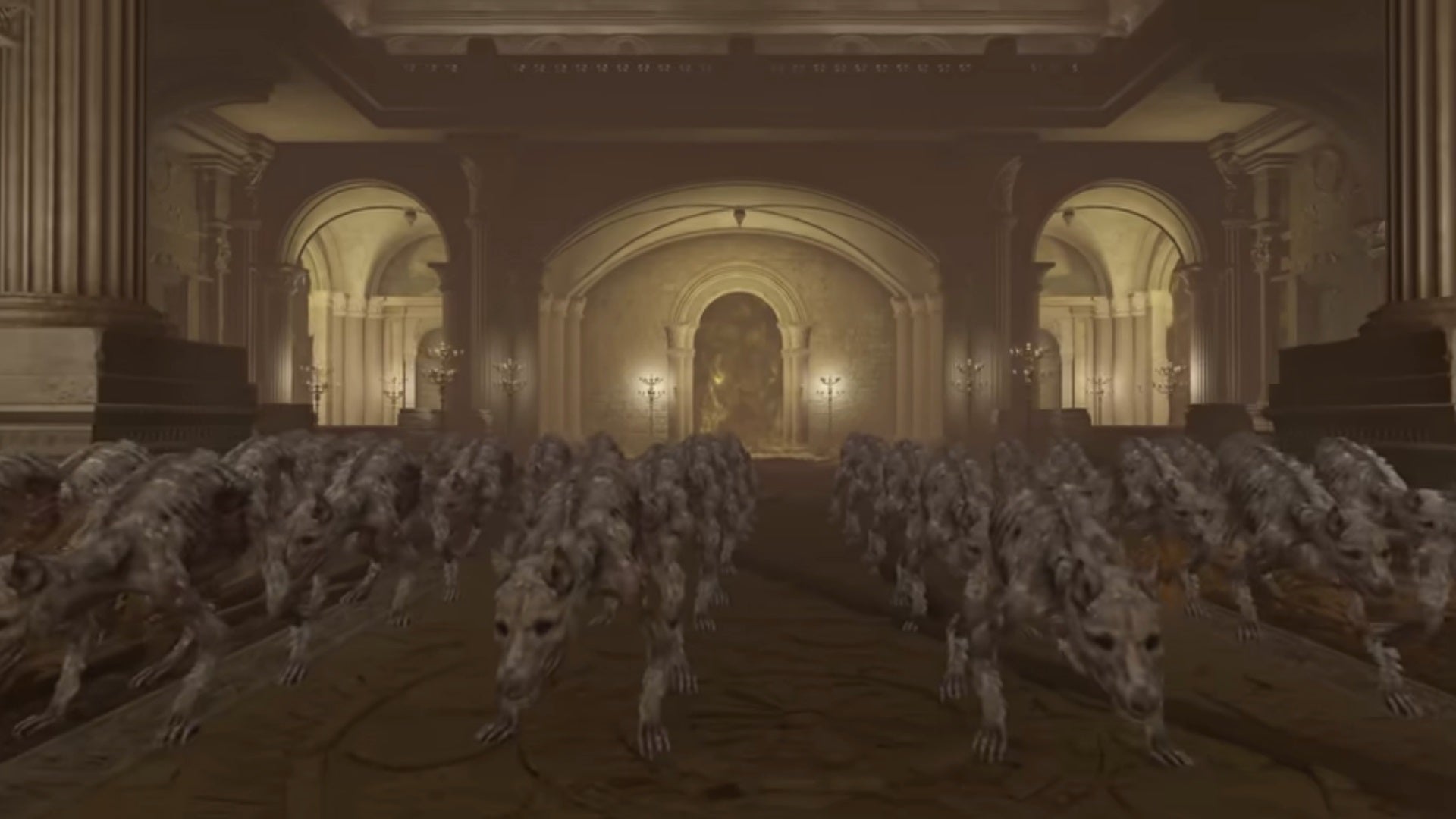 An Elden Ring YouTuber answered a question none of us knew we had: Which bosses can survive against 50 starving dogs?
BjornTheBear, a content creator who has released numerous videos of bosses taking on all sorts of ridiculous enemies, uploaded the video just two days ago. In that time, 268,000 people have seen the horrific results, and for good reason there are some interesting results.
Bosses such as Gideon the Omniscient, Godrick, Rennala and Mohg are all rushed down and overwhelmed by the pack of dogs, unable to cleave them all before they pile up and flood the bosses with numerous attacks. At some points where the dogs are standing in a full circle around their owners, their health deteriorates surprisingly quickly.
However, not all bosses are so vulnerable. Rykard probably has it easiest, with all the dogs running into the lava around the snake and dying long before they reach stage 2. Melania also makes an easy job of wiping out the majority of the dogs with a single water dance attack. In fact, many of the more difficult fights at the end of the game prove way too much for the dogs, as they show a ceiling they can't get above.
You really have to see it for yourself, which is why we linked it above. It's funny to wonder how far a pack of 50 hungry puppies can get in Elden Ring, and how many people haven't made it as far as they have. Even if they can't play all the bosses, we consider this a landslide win for video game dogs everywhere.
---
For more information on Elden Ring, check out our articles on a Elden Ring streamer beats the game on a dance pad, and why a year after Elden Ring launched, now is the time to step into Dark Souls.